About Us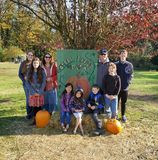 ONE LESS ORPHAN BENEFIT SHOP is a thrift store / retail store "crossover", with a mix of high quality second-use goods, brand new first-run items from major manufacturers, and new inventory from liquidations/overstocks. Come in and shop for a unique shopping experience.

ONE LESS ORPHAN BENEFIT SHOP maintains a large homeschool curriculum department, where homeschoolers can find new or lightly-used curriculum and textbooks at outstanding prices. There is also an extensive selection of used books, both fiction and non-fiction, to suit your interests!

When you shop at One Less Orphan Benefit Shop, your purchases help to support orphan care, adoption grants, and family unity efforts worldwide!
LOCATION: 1442 Olney Ave SE, Port Orchard, WA. (next door to Albertsons)
PHONE NUMBER: (360) 620-3089.
EMAIL: onelessorphanpo@hotmail.com.
ON FACEBOOK: https://m.facebook.com/100083847616568/ or
look for us at ONE LESS ORPHAN BENEFIT STORE. PORT ORCHARD, WA.
Click here for the One Less Orphan story. <link not yet active>
One Less Orphan Benefit Shop accepts donations of goods from the local community. Donated items must be in clean usable condition. Apparel should be laundered before donation, as we do not have laundry facilities at the shop. Because our space is small, larger items are accepted only on an individual piece basis and must be cleared with management prior to donation.
Acceptable items for donation include:
Clothing (Kids and Adults!)
Baby Items and Clothing
Collectibles and Antiques
Homeschool Curriculum
Books
Toys
Shoes
Housewares
Tools and Hardware
Sporting Goods
Electronics
Pet Items
We don't have a manned "donation station", so donations are limited. Donations are accepted on Wednesdays and Saturdays, from 10:00am to 12:00 noon. Because of space limitations, we can only accept 3 boxes/bags/large items at a time. Please check in at the front counter before bringing in your donations!
At the time of your donation, you may request a tax-deductible receipt (if you need one!).
Also, we would love to meet you! Come on in and introduce yourself, and join with us in our mission to make a difference in the lives of children and families.
Our adoption and orphan care grant programs are available as funding becomes available. If you are looking for financial assistance for your adoption journey, or if you wish to help support kids and families in need around the world, please contact us directly.